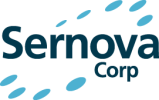 London, ON – TheNewswire – August 9, 2021 – Sernova Corp. (TSXV:SVA) (FSE/XETRA:PSH) (OTC:SEOVF), a leading clinical-stage company focused on regenerative medicine therapeutics, today announced that Dr. Philip Toleikis, President and CEO, will provide a corporate update at Canaccord Genuity's 41st Annual Growth Conference on Wednesday, August 11th, 2021 at 9:30am EDT.  
Dr. Toleikis said, "The opportunity to present at Canaccord Genuity's 41st Annual Growth Conference furthers our agenda to expand awareness among US investors, institutions, and bankers. This presentation will highlight Sernova's recent clinical advancements and collaborations, and we will share the unprecedented potential of our cellular therapeutics platform to transform the treatment and management of chronic diseases, such as diabetes, hemophilia, and hypothyroidism. As one example, in our ongoing US Phase I/II diabetes clinical trial, our first patient has completed the study protocol and achieved complete insulin independence for over 15 months (and counting). These interim clinical findings demonstrate not only clinical benefit in a brittle diabetic population but that a 'functional cure' may be achievable for these patients."
Management will be available throughout the conference for virtual one-on-one meetings. Investors interested in arranging a meeting with the Company's management during the conference should contact the Canaccord Genuity conference coordinator.
Webcast Link:
A live webcast of Sernova's presentation session will be available under 'Featured News' on the Company's website at https://www.sernova.com/press 
ABOUT SERNOVA
Sernova is developing regenerative medicine therapeutic technologies using a medical device and immune protected therapeutic cells (i.e. human donor cells, corrected human cells and stem cell-derived cells) to improve the treatment and quality of life of people with chronic metabolic diseases such as insulin-dependent diabetes, blood disorders including hemophilia, and other diseases treated through replacement of proteins or hormones missing or in short supply within the body. For more information, please visit www.sernova.com.
FOR FURTHER INFORMATION, PLEASE CONTACT:
Investor Relations
Sernova Corp.
Tel: (519) 858-5126
investorrelations@sernova.com
www.sernova.com
This release contains statements that, to the extent they are not recitations of historical facts, may constitute "forward-looking statements" that involve various risks, uncertainties, and assumptions, including, without limitation, statements regarding the prospects, plans, and objectives of the company. Wherever possible, but not always, words such as "expects", "plans", "anticipates", "believes", "intends", "estimates", "projects", "potential for" and similar expressions, or that events or conditions "will", "would", "may", "could" or "should" occur are used to identify forward-looking statements. These statements reflect management's beliefs with respect to future events, including results of clinical trials, and are based on information currently available to management on the date such statements were made. Many factors could cause Sernova's actual results, performances or achievements to not be as anticipated, estimated or intended or to differ materially from those expressed or implied by the forward-looking statements contained in this news release. Many of the factors are beyond our control, including those caused by, related to, or impacted by the novel coronavirus pandemic. Investors should consult the company's quarterly and annual filings available on www.sedar.com for additional information on risks and uncertainties relating to the forward-looking statements. Sernova expressly disclaims any intention or obligation to update or revise any forward-looking statements, whether as a result of new information, future events or otherwise.
Copyright (c) 2021 TheNewswire – All rights reserved.